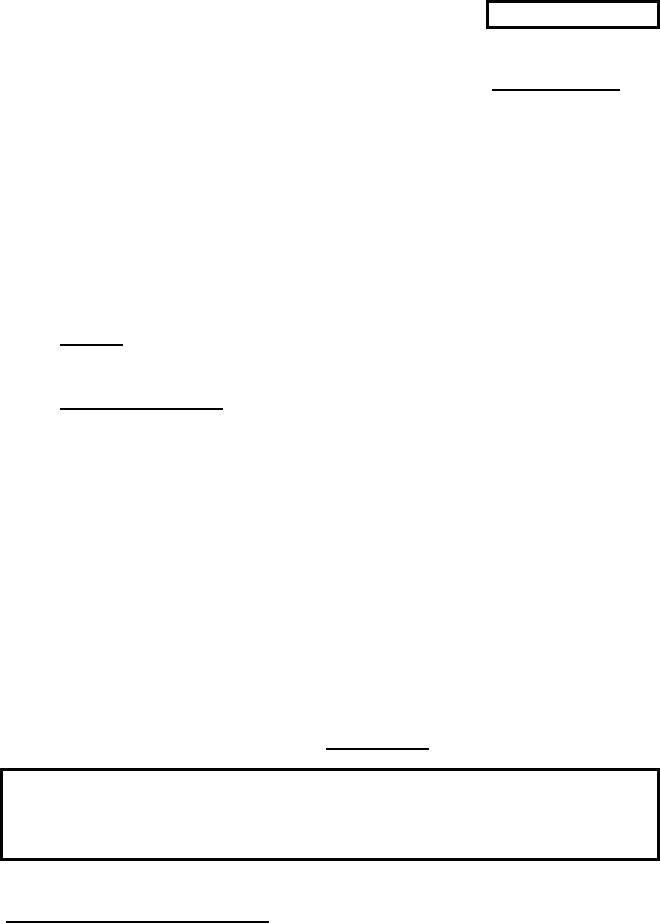 INCH - POUND
A-A-56028
30 August 1993
SUPERSEDING
AN240
15 April 1943
COMMERCIAL ITEM DESCRIPTION
EYELET, LACING
The General Services Administration has authorized the use of this Commercial
Item Description as a replacement for AN240 which is cancelled.
Abstract. This commercial item description covers a metallic lacing eyelet
intended to be used in a variety of military hardware applications.
Salient characteristics. The material used for this eyelet shall be brass or steel.
The brass shall conform to ASTM B36 or ASTM B121 and the steel shall conform to
ASTM A366 or ASTM A619. Unless otherwise specified the finish shall be black
enamel. The physical requirements are as shown in figure 1 and table I.
FIGURE 1. Eyelet, lacing.
Beneficial comments, recommendations, additions, deletions, clarifications, etc. and
any data which may improve this document should be sent to: Commander, U.S.
Army Missile Command, ATTN: AMSMI-RD-SE-TD-ST, Redstone Arsenal, AL
35898-5270.
AMSC N/A
FSC 5325
DISTRIBUTION STATEMENT A. Approved for public release; distribution is
unlimited.
For Parts Inquires call
Parts Hangar, Inc
(727) 493-0744
© Copyright 2015 Integrated Publishing, Inc.
A Service Disabled Veteran Owned Small Business