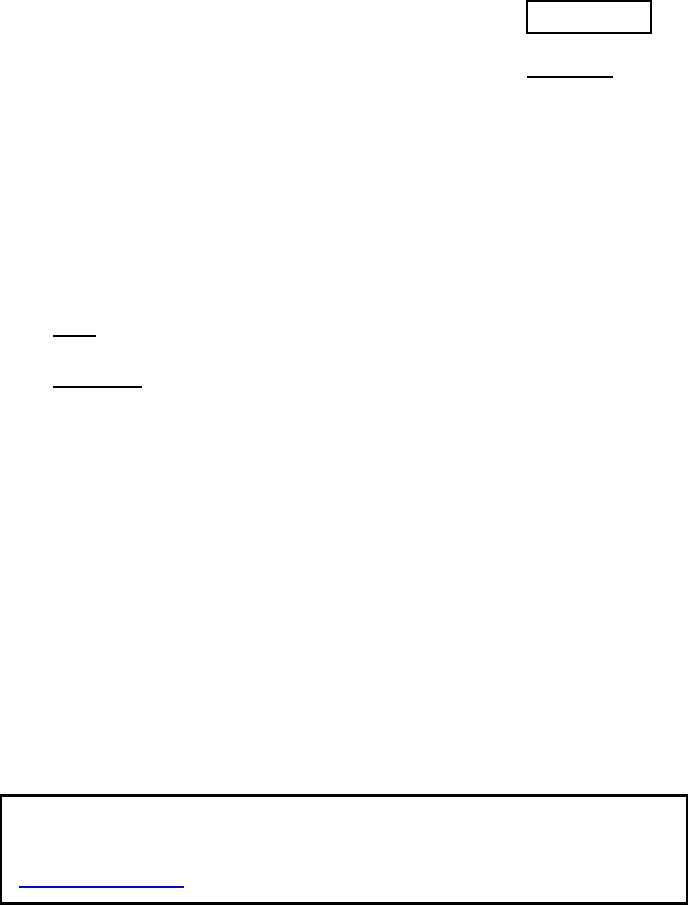 INCH-POUND
MIL-DTL-10884H
20 July 2005
SUPERCEDING
MIL-F-10884G
21 October 1994
DETAIL SPECIFICATION
FASTENERS, SNAP
This specification is approved for use by all Departments and Agencies of the Department of
Defense.
1. SCOPE
1.1 Scope. This specification covers metal snap fasteners intended for temporary joining of
detachable components and parts of clothing, equipage and tentage items.
1.2 Classification. Snap fasteners will be of the following styles, finishes and sizes as
specified (see 6.2)
Style 1 ­ Large curtain type
Style 1B ­ Mudproof curtain type
Style 2 ­ Regular wire spring clamp type
Style 2A ­ Small wire spring clamp type
Style 3 ­ Pronged ring head type
Style 4 ­ Three way locking type
Finish 1 ­ Bright brass
Finish 2 ­ Black
Finish 3 ­ Nickel plate
Finish 4 ­ Bright chrome plate
Finish 5 ­ Enamel (color specified by purchaser)
Size ­ (see 3.2.3)
Comments, suggestions, or questions on this document should be addressed to: Defense Supply
Center Philadelphia, ATTN: DSCP-ITAA, 700 Robbins Ave, Philadelphia, PA 19111-5096 or
emailed to dscpg&ispeccomments@dla.mil. Since contact information can change, you may want
to verify the currency of this address information using the ASSIST Online database at
AMSC N/A
FSC 5325
For Parts Inquires call
Parts Hangar, Inc
(727) 493-0744
© Copyright 2015 Integrated Publishing, Inc.
A Service Disabled Veteran Owned Small Business