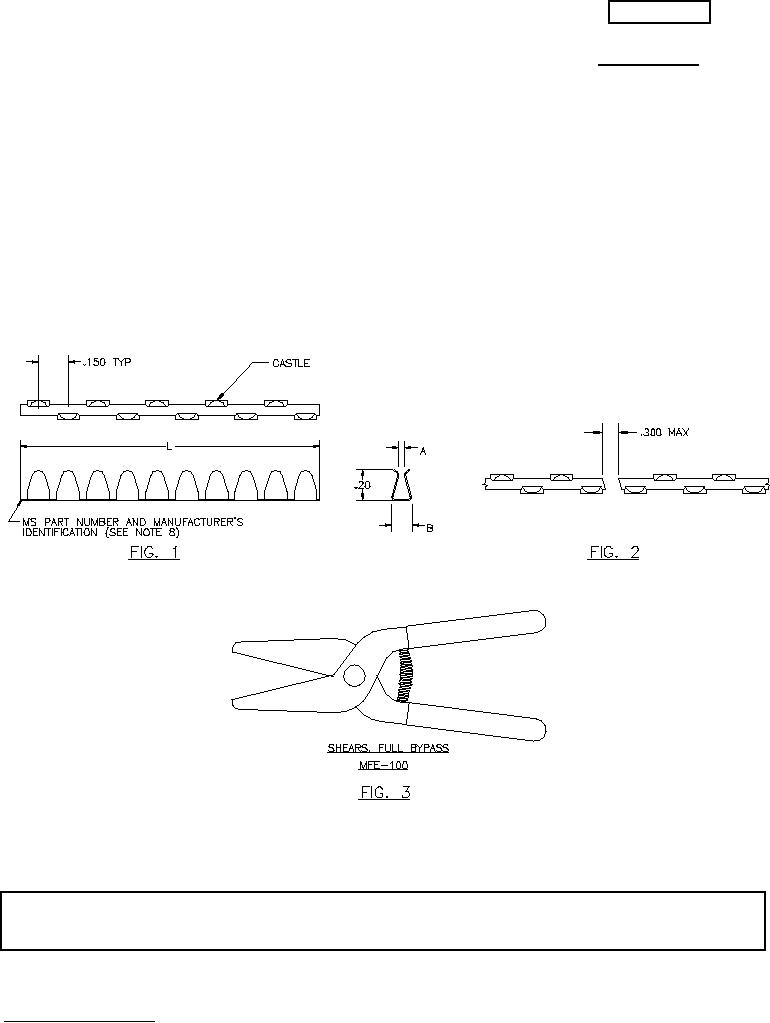 INCH-POUND
MIL-DTL-22529/1C
6 February 1998
SUPERSEDING
MIL-DTL-22529/1B
23 September 1997
DETAIL SPECIFICATION SHEET
GROMMET, COMPOSITE, EDGING
This specification is approved for use by all Departments and Agencies of the Department of Defense
The requirements for acquiring the product described herein shall consist of this specification sheet and the issue of
MIL-DTL-22529 listed in that issue of the Department of Defense Index of Specification and Standards (DoDISS)
specified in the solicitation.
Beneficial comments, recommendations, additions, deletions, clarifications, etc., And data which may improve this
document should be sent to: Defense Industrial Supply Center, attn.: DISC-ECC, 700 Robbins Avenue, Philadelphia, PA
19111-5096.
ASMC N/A
1 of 4
FSC 5325
Distribution statement A. Approved for public release; distribution is unlimited.
For Parts Inquires call
Parts Hangar, Inc
(727) 493-0744
© Copyright 2015 Integrated Publishing, Inc.
A Service Disabled Veteran Owned Small Business