INCH-POUND
DETAIL SPECIFICATION SHEET INSERT, SCREW THREAD-LOCKED IN,
RING LOCKED, SERRATED, HIGH STRENGTH
MS51993B
1 NOVEMBER 2012
SUPERSEDING MS51993A
28 JUNE 1976
This specification is approved for use by all Departments and Agencies of the Department of Defense.
The requirements for acquiring the product described herein shall consist of this specification sheet and procurement specification MIL-I-45910.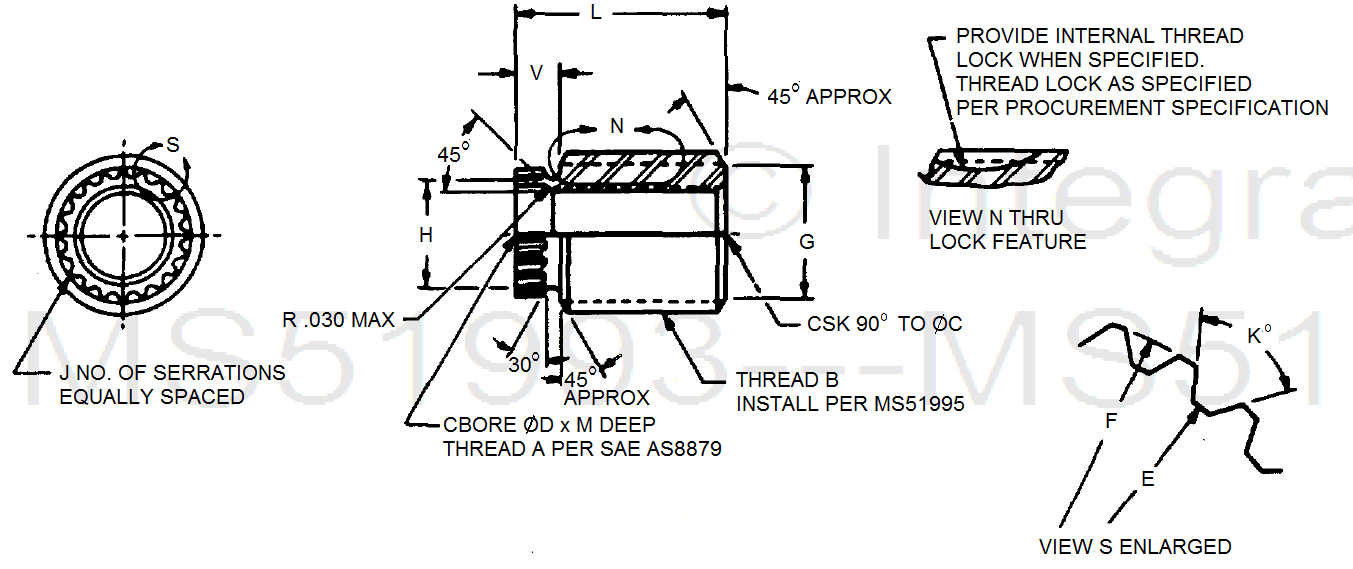 FIGURE 1. INSERT, SCREW THREAD.
AMSC N/A FSC 5325


For Parts Inquires call Parts Hangar, Inc (727) 493-0744
© Copyright 2015 Integrated Publishing, Inc.
A Service Disabled Veteran Owned Small Business